Welcome Ashley, farewell Amy (and congrats Sophie)!
October 3, 2019
As summer turned to fall, we welcomed a new administrative assistant and bid farewell to our long-time volunteer coordinator Amy Kilgore. And former program assistant Sophie Downey's now stepped into a new role organizing our volunteers and continuing her outreach efforts with River Guardians and more.
Welcome, Ashley!
FMR is thrilled to welcome Ashley O'Neill Prado as our new administrative assistant. Ashley comes to FMR with a background in biology and environmental studies, as well as several years of administrative, customer service, receptionist and hospitality experience — a perfect combination for their new role.
When Ashley isn't at FMR, they also serve as a part-time freelance organizer, artist, and the Urban Community Farm Coordinator for Tamales y Bicicletas. Ashley is passionate about community-based work and organizing around food, environmental justice, sustainability and equity. They have impressive coordination and organizational skills to boot! Raised in Minnesota, Ashley is a lover of the outdoors and year-round cyclist.
At FMR, Ashley supports our staff of 21 and manages the office to ensure smooth daily operations. They're also the first point of contact for many callers and visitors, so you're sure to be introduced to their smiling face or welcoming voice sometime soon.
Farewell, Amy!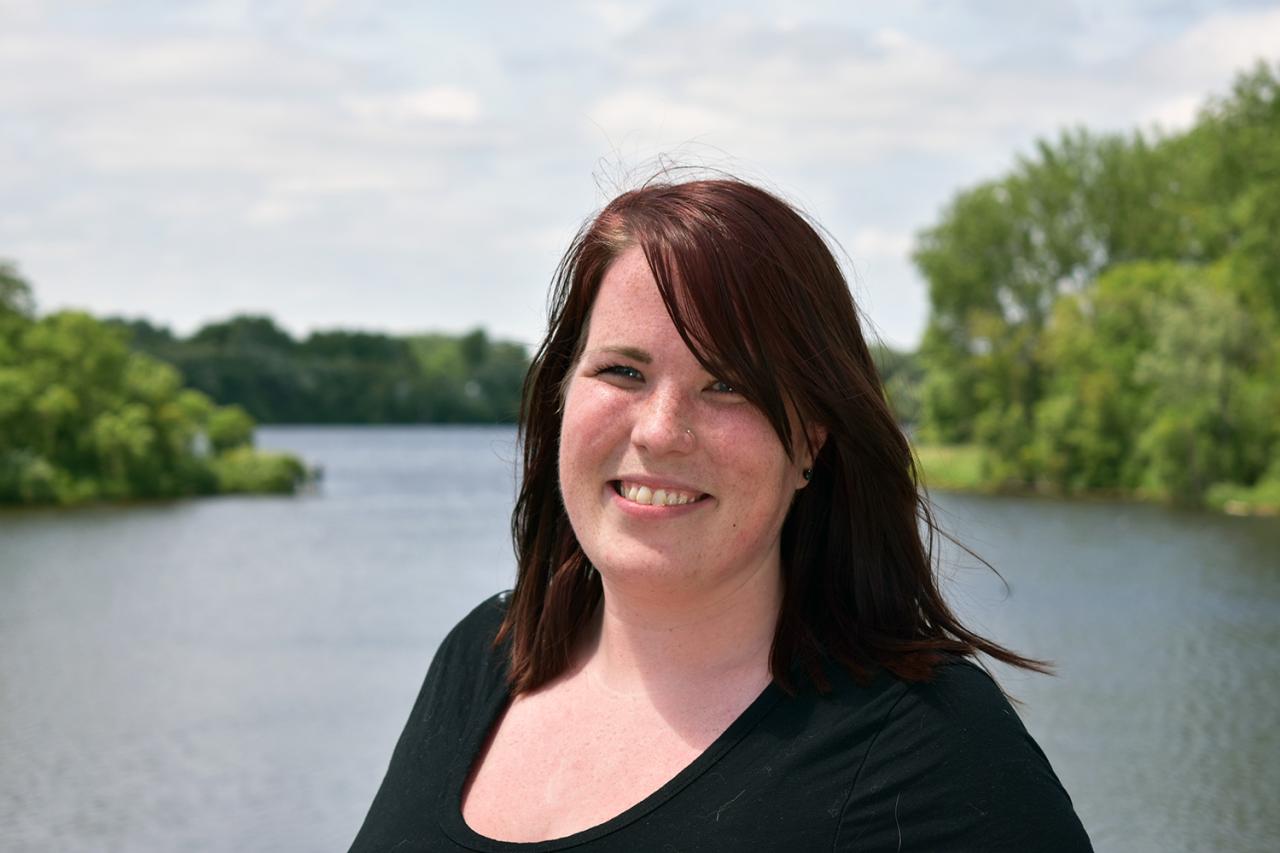 In August, FMR's volunteer coordinator Amy Kilgore moved on from the organization after five years of service.
Amy was instrumental in continuing the growth and sustainability of our volunteer programs across the Twin Cities. Her hard work and efforts brought thousands of local citizens to natural areas to help improve biodiversity and build a sense of community in restoring our parks.
We have so much gratitude for her dedication to improving our river. We'll miss Amy, but now that she's not coordinating FMR's volunteers, she's promised to become one.
Congrats, Sophie!
Shortly after Amy stepped away, Sophie Downey assumed a new role at FMR as the volunteer and outreach coordinator.
Sophie brings expertise in outreach efforts for volunteer and advocacy programs, along with a specialized focus on environmental justice and equity from her time at Macalaster College.
Sophie has already worked with hundreds of FMR event participants, and is eager to get out and meet more in person at future volunteer events.
Sophie loves canoeing in the summer and ice skating in the winter. In her free time, she enjoys reading novels, cooking and listening to podcasts. Congratulations, Sophie!