Bird surveys and wildlife cameras (one of which captured this red fox on film) have long provided a glimpse of how wildlife use our restoration sites. But recently we've been greatly expanding our monitoring to include amphibians, reptiles, pollinators and other insects.
Since the creation of our land conservation program over 20 years ago, FMR has protected, restored or enhanced over a thousand acres of prairie, forest, wetland and other types of wildlife and pollinator habitat in the metro area. But does increasing native habitat result in the return of native animals?
Learn about bird surveys, wildlife cams and our work with local high schools to find out. >>
February 9
A group of students from Neighborhood House summer programs stencil storm drains in a St. Paul neighborhood.
If you're looking for a service outing that's educational, active, outdoors and provides a tangible community benefit, consider storm drain stenciling in St. Paul with FMR. 
Reservations for outings, as well as classroom presentations and litter cleanups, are now being taken for summer and fall 2018. >>
February 6
Mark your calendars to join us at FMR's annual Evening Celebrating the River on Thursday, September 20 at the beautiful Aria Event Center in Minneapolis's North Loop. 
This year's theme, "The River Inspires," will showcase a wide variety of local artists and their river-inspired artwork, rousing speakers and performances, and much more. 
Please make plans to join us for a special evening to celebrate and support our hometown river.
Joining in from 10 different locations across the state, about 3,000 Minnesotans participated in the Our New Environment Forum with six leading gubernatorial candidates. Check out the video to see where each stands on the environmental and conservation issues important to you! >>
January 31
FMR is on the lookout for an organized and detail-oriented person with a genuine commitment to protecting the environmental and cultural resources of the Mississippi River. In addition to managing day-to-day administrative tasks, the Administrative Assistant will also be responsible for board of directors administration, some reception work, and assisting with membership data entry. >>
January 19
Local station CCX helped FMR celebrate our silver anniversary year.
FMR is turning 25! Throughout our silver anniversary, we're celebrating Twin Citians' connection to the metro Mississippi. Allow us to introduce the new River Story Map and 25 Special Places Map. >>
January 13
We are proud to announce Betsy Daub as our new director of land conservation, and Adam Flett as the director of our stewardship and outreach programming! >> 
January 9
Congratulations, Sen. Smith! (Above: Sen. Tina Smith in center, FMR Executive Director Whitney Clark on left, board member Deanna Weiner on right.)
A little cheer rippled through the FMR office as former Lieutenant Governor Tina Smith went to Washington to be sworn in as U.S. Senator Smith.
Sen. Smith previously served as chair of the FMR Board of Directors and is currently a member of the FMR Council of Advisors. >>
January 8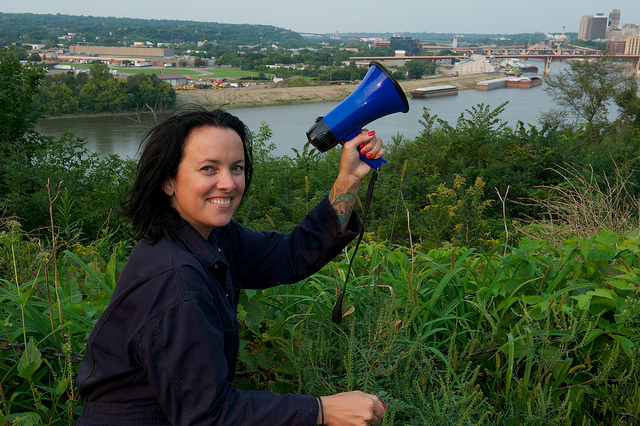 We're incredibly grateful and delighted to report that our community of river advocates more than doubled in 2017!
River Guardians helped to save River Heights Park in Inver Grove Heights, rein in water quality rollbacks at the Capitol, worked for improved public access to the riverfront in North and Northeast Minneapolis and much more. Check out the 2017 best-of photos! >>
December 15
Meet the candidates who want to be your Governor and let them know you care about the water we drink, the air we breathe, the land we live on and enjoy, and the legacy we leave behind.
This event is free but capacity is limited and early registration is highly recommended. >>
Pages