Part of our local national park — River Heights Park in Inver Grove Heights — is being considered for disposal by the city.
Just eight months ago, FMR teamed up with neighbors to help save River Heights Park in Inver Grove Heights.
Now the park is on the chopping block once again. And the neighbors and FMR are back in action. >>
April 9
April 9
To celebrate our 25th year, each month in 2018 FMR staff will profile places along the metro Mississippi River that are near and dear to us, places that connect to FMR but that we also enjoy in our own downtime. By the end of our silver year, we'll have built a map of 25 special river places for you and yours to learn about, visit and enjoy.
This month: Minneapolis's riverfront Above the Falls.
The Minneapolis riverfront north of St. Anthony Falls is an interesting juxtaposition of the natural, urban and industrial. Here you can enjoy bike and pedestrian trails, or rent a kayak to see a heron rookery, restored prairie, riverfront raingarden parks and sculptures, as well as industrial relics. You'll also want to visit often over the next decade to experience the changing riverfront, as more industrial sites are converted into public parklands.
February 12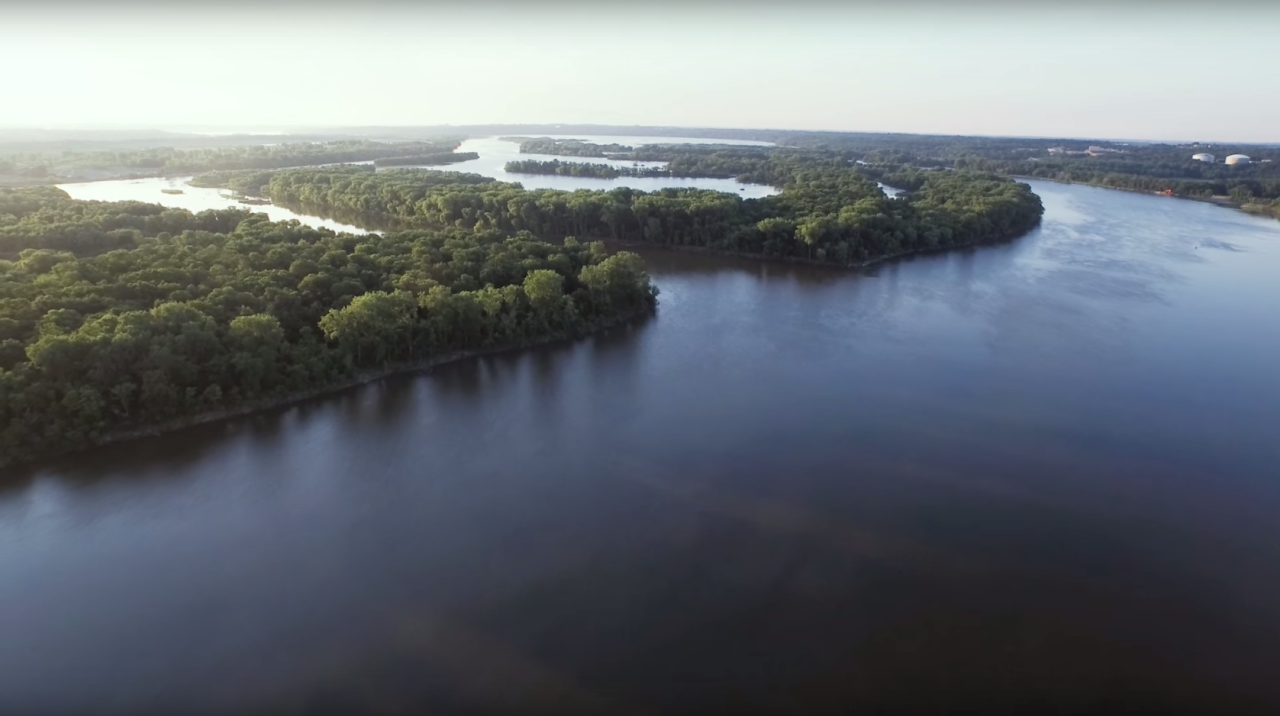 Now through spring 2018, the 25 metro-area cities and towns in our local national park, the Mississippi National River and Recreation Area, are working to identify scenic river views worth protecting. Once each city has determined its list, they must work to protect these views according to new state rules that protect the metro river corridor. Let's help our cities compile the best list possible!
Check out the views submitted so far, and then tell us about yours or help by contributing a needed photo. >>
December 7
Ever wondered why you can take a train from the Mall of America to Minneapolis and Minneapolis to St. Paul, but not from St. Paul to the mall? The missing piece of this transit triangle just met an important milestone in it's planning process. Here's what we love — and what we don't — about the plans so far.
November 13
The river is just a few blocks away but it may as well be miles. But community members, FMR and our Northside partners are working to change that. (Photo courtesy of Blue Cross Blue Shield.)
What's it like to walk to the river along Dowling Avenue North in Minneapolis? Harsh, inspiring and beautiful are all words that were used when we joined neighbors in lacing up our walking shoes and heading to the river on two warm September evenings.
With great change on the horizon for where Dowling meets the Mississippi (new riverfront parkland!), we walked and talked and imagined the possibilities. We'd hoped that bringing people to these spaces would spark interest in advocating for improved public access to the riverfront and we were not disappointed. We hope you'll join us too! >>
October 10
As 2017 comes to a close, join us to toast another year of protecting the Mississippi River. We'll spend the evening watching the sunset over the river from a warm, cozy space, indulging in delicious appetizers and hearing from FMR's River Corridor Program Director Irene Jones about how we can influence our city's Mississippi Corridor Plan in the coming year.
A new stormwater "stream" is a popular feature of redevelopment plans for the Ford site (see rendering above), but we should also seize this rare opportunity to create more river bluff parkland.
Opportunities to create bluff-top parkland in the heart of a growing city only come along every two or three generations. As draft plans for the Ford site redevelopment along the Mississippi River head to the St. Paul city council, we urge city leaders to seize this opportunity for the benefit of this generation and all those to come. >>
September 13
After spending millions to demolish city and county-owned buildings built into and atop the bluff just west of where Wabasha bridge meets downtown, St. Paul and Ramsey County are once again looking for a developer to return the site to the tax rolls and strengthen St. Paul's riverfront.
The redevelopment of the former West Publishing and county jail site on the bluffs of the Mississippi in downtown St. Paul hit another snag recently when the landowner, Ramsey County, and the prospective developer, Cardon Development Group, decided to part ways. The county is now considering plans that call for less parking.

FMR has been closely following efforts to redevelop the site and recently served on a task force formed by the county and the city to provide guidance. >>
September 13
Calling all Northsiders! Join us for a walk and talk about the future of Dowling between the Mighty Mississippi and Lyndale Avenue N. We'll walk and talk about how to make walking and biking easier and more enjoyable in this area so future riverfront parks are more easily accessible by all on the Northside. All are welcome for this event with food, fun and hopefully a bit of sun! Learn more or RSVP now.
Pages