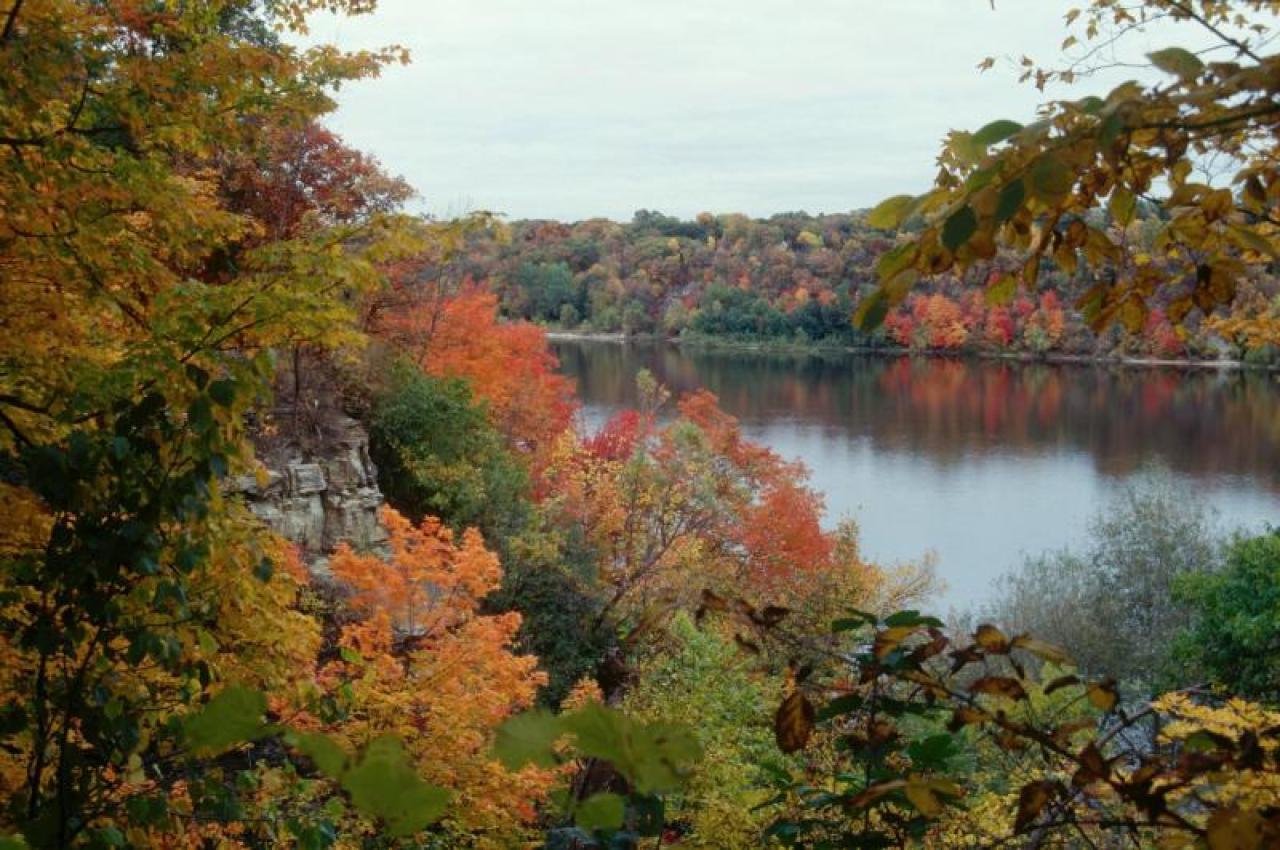 Join us Tuesday, October 6 for an evening in celebration of the Mississippi, overlooking its fall splendor. We'll toast to you and the recent successes you made possible and hear from Lt. Governor Tina Smith, all while enjoying fabulous food and drinks, live music and a river-themed auction.
This month's view will be obvious to folks who walk this popular river trail, but it might be challenging for some folks.
The U.S. EPA's Clean Water Rule, an update to the Clean Water Act of 1972, went into effect on August 28, 2015. Before the rule was finalized, North Dakota led 13 states in challenging the legality of the rule, exempting them from the rule until the courts make a decision. Now others are questioning whether enforcement of the rule in all states should halt while the courts decide its legality.
September 11
In spite of numerous yet unsuccessful attempts to build a hydroelectric power plant at St. Anthony Falls, Crown Hydro LLC is giving it another try.  Their most recent proposal is not garnering much support, however, and many folks­­—including the City of Minneapolis and the National Park Service are saying it's time for Crown to go back to the drawing board.
September 10
Join us for a crisp autumn morning in the bluffs above the river Saturday, Oct. 17 in Cottage Grove or Saturday, Oct. 24 in Pine Bend Bluffs near Rosemount. Sign up for the hayride and hike, join the buckthorn hauls — or both!
After exploring and restoring river-lands not normally open to the public, we'll celebrate our volunteer and community partners' impact on our local wildlife and waters. Thanks to Cottage Grove partner 3M and Pine Bend partner Flint Hills Resources, there'll be great food, raffles and other special activities. 
September 9
Who knew creatures of night are fascinated by dish washing?
September 8
Whether you've got a group of five or fifty, FMR has a fall event for you and yours. Join us to haul buckthorn and restore habitat in the beautiful river bluffs, or let us know if you'd like to set up your own St. Paul service outing.
August 19
Earlier this month, Governor Mark Dayton signed an executive order creating a Governor's Committee to Advise the Minnesota Pollution Control Agency (MPCA). While the new group, which will consist of eight members plus the MPCA Commissioner, won't have the same authority as the recently abolished MPCA Citizens Board, the committee creates an important a forum for public input on environmental decision-making by the agency.
August 17
The Mississippi River runs along the southern edge of the Houlton Farm property, and the islands of the Mississippi River Islands SNA (left) already provide important protected habitat in the area.
FMR ecologist Alex Roth is knee-deep into writing the Natural Resources Management Plan at Houlton Farm in Elk River. The property presents a variety of challenges, but is an incredible opportunity to conduct large-scale habitat restoration.
August 17
While the best-known migratory insect may be monarch butterflies, another denizen of milkweed plants is also facing a long migration as fall approaches.
August 13
Pages