We use salt to manage snow and ice in Minnesota, but too much can irreparably harm our lakes and streams. It's time for Minnesota to go on a low-salt diet. (Photo Minnesota Pollution Control Agency.)
Just 1 teaspoon of salt is enough to permanently pollute 5 gallons of water. Chloride pollution to Minnesota's waters has made headlines recently, and it's time for new strategies to protect our water. Learn how you can help, both long-term and this winter as you shovel (or sweep!) your walk. >>
December 7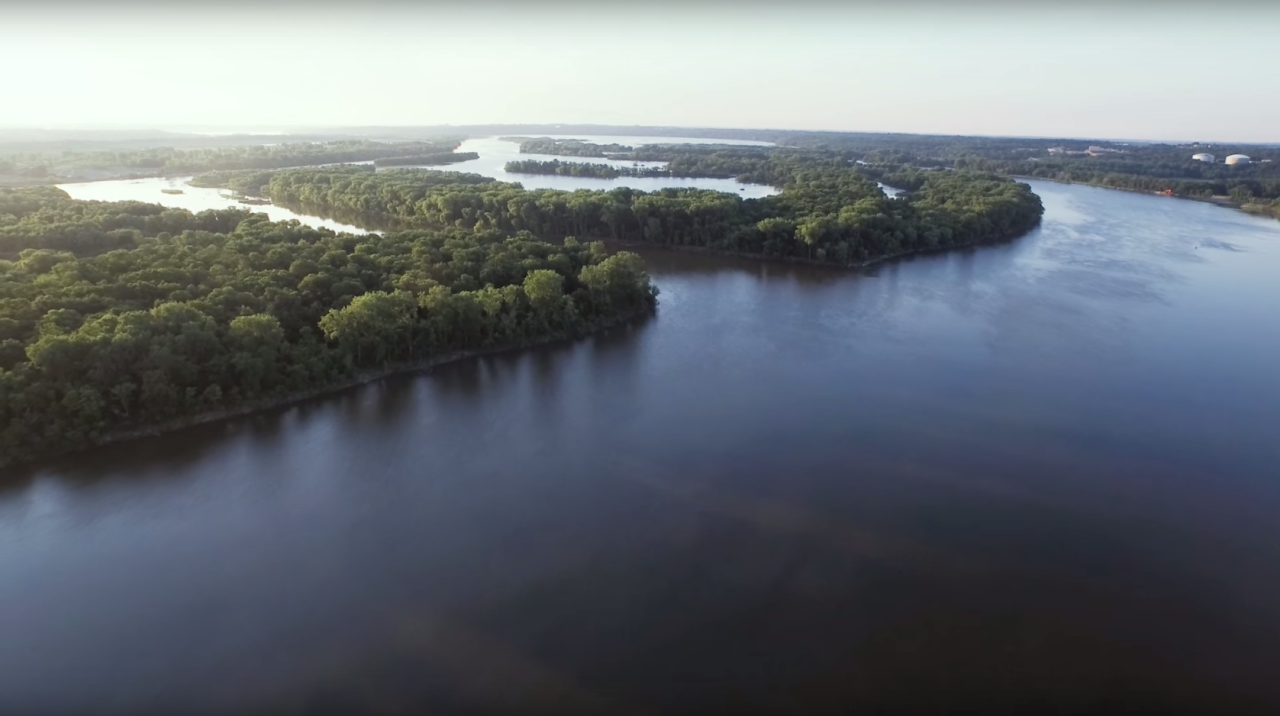 Now through spring 2018, the 25 metro-area cities and towns in our local national park, the Mississippi National River and Recreation Area, are working to identify scenic river views worth protecting. Once each city has determined its list, they must work to protect these views according to new state rules that protect the metro river corridor. Let's help our cities compile the best list possible!
Check out the views submitted so far, and then tell us about yours or help by contributing a needed photo. >>
December 7
Year after year we are blown away by the hardworking, enthusiastic volunteers we are so lucky to work with. The river thanks you and so do we! Join us for a look back at the best photos from our 2017 stewardship events. >>
December 7
FMR offers a variety of indoor programs to support educators who want to connect their students with the Mississippi River. >>
Three new destinations are beginning to take shape along the river north of St. Anthony Falls in Minneapolis, each with something different to offer. Coming up: a reclaimed island (image above), a destination riverfront restaurant, and one fully featured playground.  >>
November 16
"It's been three years of cancellations with high water in the river and getting rained out," said volunteer Tom Ziegler with a smile. "They [FMR] dangle this carrot when we do the buckthorn removal across the road, that if we did that job, we would get to do this event."
Well, 2017 was finally the year. >>
November 14
As reported by the Star Tribune, new state agency findings are helping us understand the relationship between unsustainable groundwater use and White Bear Lake, one of many lakes known for "shrinking" in Minnesota.
Combined with a recent related ruling, we hope the new report will push us towards real progress to protect the Land of 10,000 Lakes' vital water resources. >>
November 14
The Lake Pepin-Mississippi watershed is among many that feel to meet water quality standards. (Photo courtesy of the MPCA)
In the land of 10,000 lakes, about 40 percent of Minnesota's waters fail to meet basic health standards according to a pair of new state water quality reports — with our namesake river, the Minnesota, among the most polluted. >>
November 13
Many Mississippi Messages readers identified this month's view, a landmark often pointed out local riverboat tours. >>
Ever wondered why you can take a train from the Mall of America to Minneapolis and Minneapolis to St. Paul, but not from St. Paul to the mall? The missing piece of this transit triangle just met an important milestone in it's planning process. Here's what we love — and what we don't — about the plans so far.
November 13
Pages